Welcome Entrepreneurial Pals!
Your business journey is so much more than just business.
It's a healing path.
It's you blooming into your most authentic self.
It's you living your most heart-centered life.

If you are done letting self doubt rule the show and you're ready to create a soul-aligned, intuitively guided business- you've come to the right place!

Nothing brings me more joy than helping folks get in complete, blissful alignment with their business. I help you release blocks and patterns that have held you back , so that you can change the world while living in total joy with your career! ✨
If this sounds like something you deeply desire- you may be a match for my individualized coaching and mentorship program.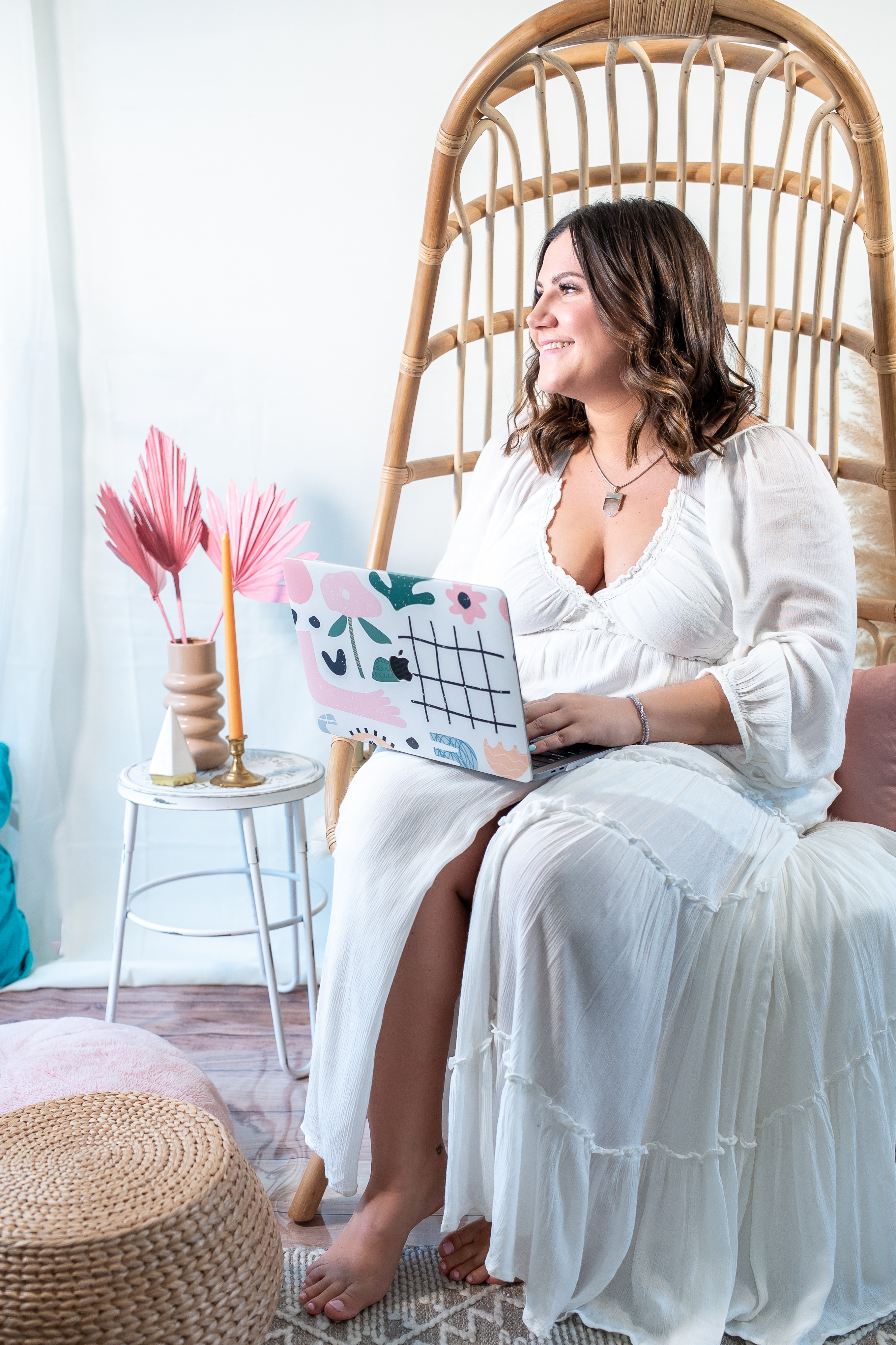 How do I know this program is for me?
✨You're an entrepreneur, online biz owner, artist, or healer.
✨You are ready to move to a brand new phase in your biz- one with greater success, authenticity, and EXCITEMENT. You are ready to feel like a badass CEO.
✨You are open to hearing the messages that Universal Love has for you, and you are willing to CO-CREATE with Spirit.
✨You are ready to feel incredibly aligned when it comes to your messaging, your clientele, and your actual services.
✨ You want a sustainable business that doesn't burn you out. You are open to setting boundaries.
✨You are DONE with allowing comparison with others, perfectionism/rigidity, and doubt to keep you from impacting lives.
✨You are ready to get down and dirty with your blocks and fears and finally LET THAT SHIT GO. Less fear, more trust. Less doubt, more intuition.





When we work together, you'll experience:
✨Identification and moving through blocks that have gotten in the way of making income and IMPACT in your biz.
✨Mind-blowing messages and validation from the Universe.
✨ A reconnection to your purpose, passion, and values. (& more energy because of it!)
✨A balance of creativity and structure in your business (and big support getting there).
✨Compassion- in the way you show up for yourself and others.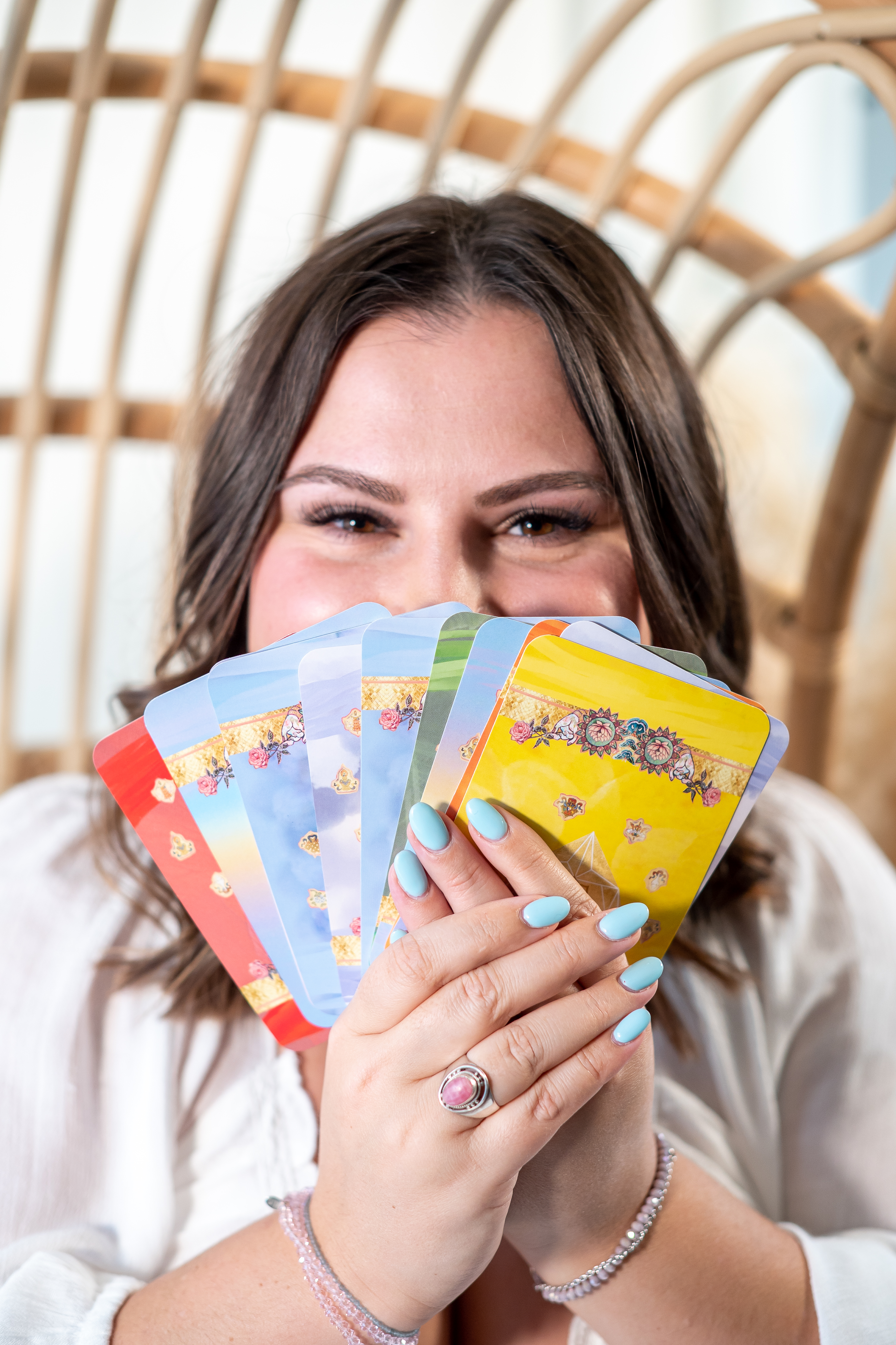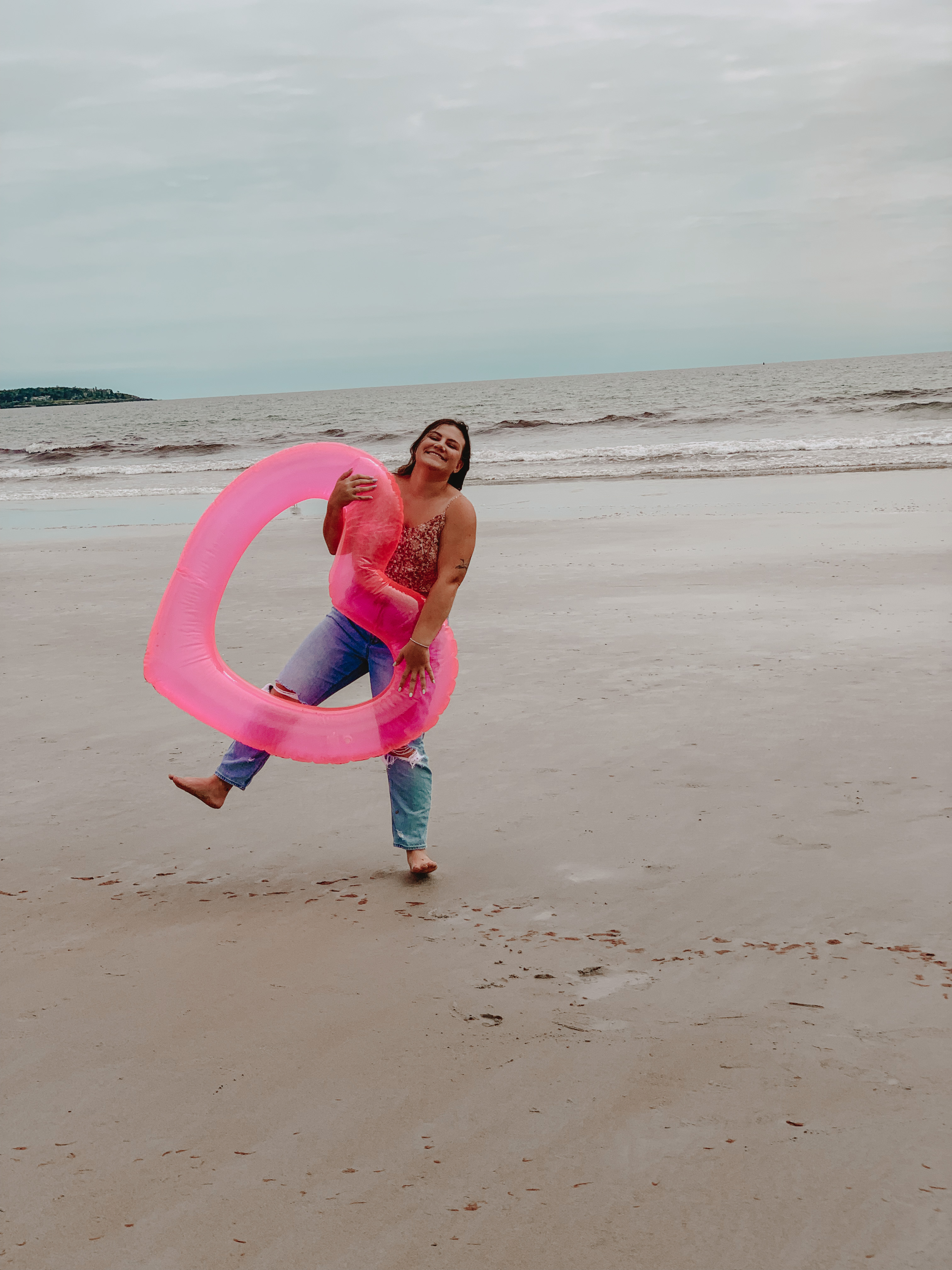 What's Included
✨3-Months of All-Encompassing Support
✨(9) 1-hour Coaching Calls (with activities to help you move through blocks)
✨(3) 30-Min Intuitive Biz Direction Readings
✨Text/Voxer Support Monday-Friday
✨Individualized Journal Prompts Weekly to Help You Integrate
✨A Coach who Truly Cares about You and Your Success :)

Testimonials
"From working with Tori… if I had thought I had evolved, healed, and ascended an incredible amount so far.... I'm realizing I haven't seen nothin' yet, BABY! I'm realizing that I am capable of mastering even the things that have stymied me for a lifetime. The sky is literally the limit for me. If I can smash through this barrier that I've been struggling with for so long, I can now see how I can breakthrough challenges of all types- even the self-doubt cages I've placed on myself regarding my career progress. The possibilities have become endless- the horizon limitless. I am excited and totally jazzed up for my present and future. It's truly mind-boggling. My emotional healing on this level has really shook me. I am capable of anything. Of everything. There are no limits. Period. I'm kinder to myself, and that's the best thing here. I am slowly encouraging that part of myself. Not pressuring it- but definitely allowing space for growth and expansion." -KC

"Tori was such a phenomenal coach and it was an honor to work with her. She's an amazing listener and does such a great job of articulating exactly what I was thinking/feeling, even when my words weren't making much sense. She's helped me recognize that self-love is a continuous practice and that over time, loving myself unconditionally will become second nature. Erasing narratives from childhood is extremely difficult, but Tori helped me identify these stories and rewrite them based on my current situation. The journal prompts and activities I completed in between sessions allowed our time during session to be maximized and allowed for such deep insight. I feel reinvigorated to dive back into my business and keep that self-doubt at bay!" -AC

"All I've got to say is: Choosing to work with Tori in getting my business off the ground has been one of the best decisions I've made. Her questions are thoughtful and probing, but never pushy. Her encouragement is so genuine. Her journal prompts are always incredibly helpful and her affirmations speak right to my heart. Our coaching relationship—grounded in her warmth, support, and gentle spirit—has created space for me to expand in growth and love for myself and my business." -RC
"I have worked with Tori for many months and feel so inspired by her, and our coaching sessions. Tori's wonderful, peaceful disposition makes our time together productive and fun. She creates a calm, beautiful sacred space that is inviting and always welcoming. Her powerful questions really make me dig inside my mind to find my, true authentic self! She used "block techniques" that allowed me to integrate opposing parts within my subconscious mind. Tori has helped me explore what I want to do in my coaching career- and I look forward to all the work I will continue to do with her to support this beautiful forward motion of my life!"
-DA

Tori's readings gave me clarity and even a sense of peace. It was so validating in what I was feeling about my business and gave me the extra push to trust myself. Tori is clearly gifted, if you have doubts- don't! She holds a warm and welcoming space with an infectious laugh. As you go through the sessions it becomes so clear how connected and excited she is about your own story! If you are looking for clarity in business and not sure what your next steps to take are, Tori is your answer!
-JD





Frequently Asked Questions

How do I schedule my first Zoom session?
After you checkout, you will be provided with access to the Teachable portal where you will schedule your session via a link. I will send you instructions, a nice big welcome, and pre-work by email.
What are Intuitive Biz Direction Readings like?
I use a pendulum, cards, and claircognizance to connect with Spirit and provide you answers to specific business questions. These readings can be highly energetic and exciting, and I recommend you schedule them with at least an hour's rest afterwards to let all the information sink in.
What are coaching sessions like?
My coaching style is based around the support YOU need.
We talk about anything and everything regarding your mindset and your business. You always leave with actionable steps that bring you closer to your goals.
We make support plans, get to the bottom of your blockages, and use different activities to process. Some tools I use (with your permission) include working with your subconscious to overcome fear, unlearning limiting beliefs, and various strategies to break habits and patterns. Sometimes we focus on a particular topic or blockage for weeks at a time if that's what you need to move forward.
We celebrate the wins and the progress every. single. time.
I occasionally slide in personalized meditations before/after session to get you grounded and in an elevated mindset- available weekly on request :)

Are you a business coach?
I don't use the title of "business coach" but I DO specialize in clarity and intuitive work for entrepreneurs. I am not going to provide you with any step-by-step guide to the business world, because frankly, that guide does not exist. What I do focus on, however, is providing you with the tools and support to create a sustainable and profitable biz that works for you.


What if I have questions?
For any questions, please
contact [email protected] or send me a DM on Instagram
@healingwithtori.